Products & Services
Ubox 9 Pro Max 6K Android TV BOX
Buy Now


You can enjoy the newest movies from Hollywood, China, HK, Europe, Japan and Korea anytime.

USA TV Series, UK TV Series, Comedy TV Series and lots of different TV Series are updated in a very short time. No matter what kinds of TV Series you like, you can always find your favorite one in UBOX.

Children or adults can always find their favorite comic from Japan, Mainland China, Europe and America .Latest, hit or funny! Go enjoy the shows with your family!

It is your best choice to use UBOX 9 PROMAX to watch sports games. NBA, world sports events, world cup and Olympic Games and F1 games are waiting for you!

Classic program/Nature-exploration/Military Program/Food Culture/History/Biography/Human Geography; Let you explore, feel and think about the society and human nature. This small box will show you the super-real universal meaning and eternal value of the world.

Hit TV Shows come from Mainland China, Hong Kong, Taiwan, Japan, Korea etc. Choose the favorite one and start to enjoy it!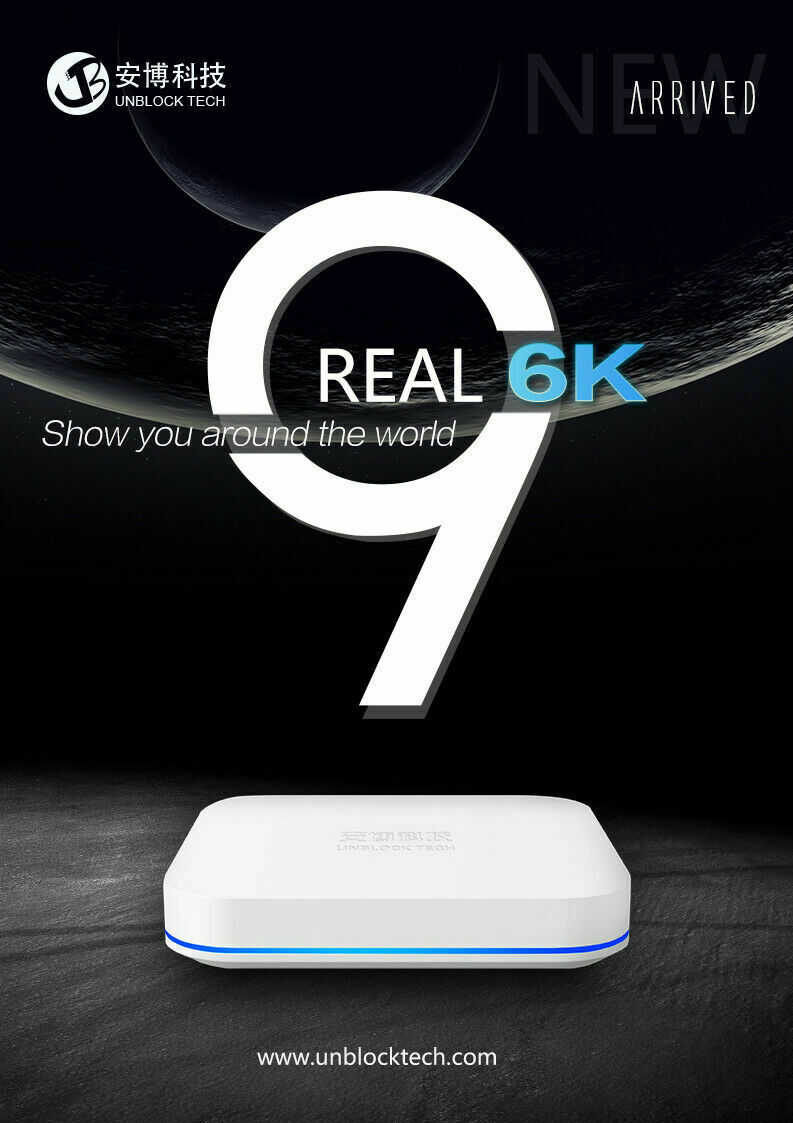 Specifications:

High performance of CPU -- H616 Processor
4G ROM and 64G internal storage
High Definition. 6K HDR without buffering
AI voice remote control
Duel-band, dual-antenna Wi-Fi 802.11a/b/gn/ac networks.
Bluetooth 5.0+ LE.



Channel Categories:

Hong Kong - 48
Taiwan - 200
News - 55
Movies- 60
Sport - 130
Documentary - 42
Children - 38
Music - 37
China - 47
Japanese - 61
Korean - 67
USA - 162
Canada - 43
Bristish - 61
Italy - 7
Singapore - 269
Malaysian - 227
Philippine - 5
Thailand - 39
Indonesia - 118
Vietnanese - 14
Turkey - 25
India - 18

Movies - 11770
Episodes - 9043
Varieties - 1272
and more